We were proud to welcome Hugh Tamlyn, Director – Treasury & Prudential Risk at Beacon Search, onto the EMEA Recruitment podcast.
"It was the desire to give something back and provide pathways for other people."
This episode focuses on our partnership with Operation Smile, the international medical charity delivering free surgery to children with cleft lip and palate.
Hugh and Beacon Search are on a mission to fund 100 surgeries by raising £15,000 during 2023. To donate, please visit https://www.justgiving.com/campaign/beaconsearch100smiles2023. You can also follow Hugh on TikTok or Instagram to follow his journey - @hughtamlyn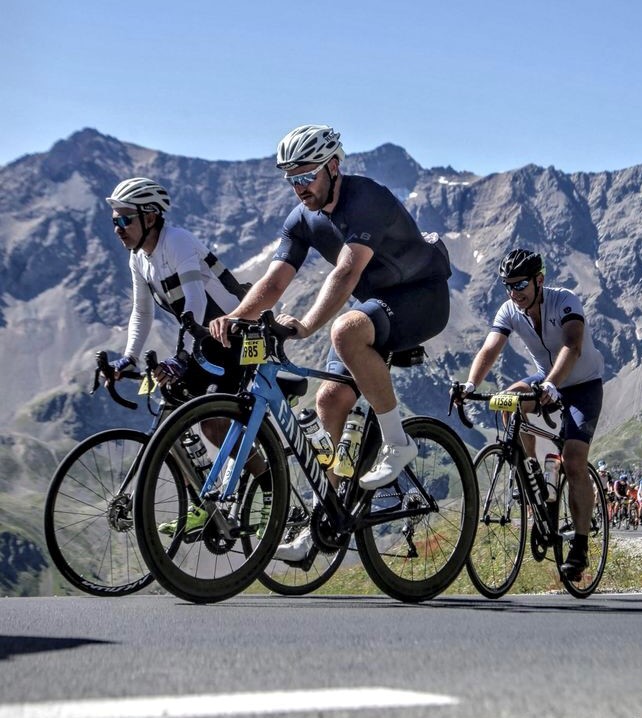 To start the episode, Paul Toms asks Hugh about the last thing that made him smile. Hugh smiles daily, but most recently visited India where he went on a safari and managed to see some tigers in the wild. He adds that his dog, Cooper, also makes him smile and reveals the humorous reason behind Cooper's name.
Uncovering the reasons why Hugh began a partnership with Operation Smile, he shares that he was born with a cleft lip and palate and, as he aged, he felt like he should contribute to the community and help others.
He began fundraising via a charity bike ride, which has adapted in length over the years and eventually cultivated in a corporate partnership.
Delving deeper, Hugh reveals that he didn't talk about his condition for several years up until his late 20s. Speaking about his differences more regularly helped him become confident in himself. He now provides a pathway for children and is happy to have conversations with parents, answer questions, and provide a level of support.
Fundraising efforts ramped up after Hugh started his own company, allowing him to dedicate more time to training for events. For Hugh, partnering with Operation Smile made sense for several reasons – taking ownership of his condition, social responsibility, and a passion to give back.
Both Paul and Hugh open up further about their experiences, the benefits of being open to people, touching on a more accepting world, and the importance of helping others, especially in the developing world.
Next, we find out Hugh's impressive agenda for future fundraising efforts:
Ford Ride London
An indoor 100-mile challenge on a static bike in London
Everesting Challenge - 8,849 meters of uphill cycling in South Wales
Irish Ride Challenge - 100 miles a day for 15 days ending on 6th October (World Smile Day) at the Operation Smile office in Dublin
London to Brighton - 60-mile bike ride
Hugh began cycling and racing between the age of 12-16 and later swapped cycling for rugby. It was only when he moved to Amsterdam four to five years ago that he integrated himself into the Dutch culture and took up cycling again.
The next bucket list challenge for Hugh may involve mountaineering - although he doesn't want to complete all seven summits and refuses to do Everest. Kilimanjaro has been on his list for a while.
Paul later shares EMEA Recruitment's fundraising activities and mentions our London Marathon fundraiser, which was completed by Associate Director, Neil Cope. Paul also gives a synopsis of the children's picture book he is creating and writing for Operation Smile.
Moving away from his charity efforts, Hugh discusses his career journey. He has always enjoyed working and helping people. Originally, he planned to do a football-related career in Wales, but he ultimately took a risk and moved to London, eventually joining a recruitment company. As the business grew, he helped set up an office in New York and, later, Amsterdam.
During COVID, Hugh felt confident in setting up on his own and has always been competitive, self-motivated and willing to take risks. So far, it has been a rollercoaster experience, but he is enjoying the process with a new challenge every day.
Paul shares EMEA Recruitment's backstory, which involved building the business alongside his wife using their personal networks and reputation, without having a business plan in place. Ultimately, EMEA grew, built on trust and an aligned mindset.
Towards the end of the episode, Hugh shares his greatest achievements. He emphasises that there have been many small wins throughout his life. The opportunity to live and work in different places with different cultures was one of his greatest achievements, and completing the Irish Ride Challenge and raising funds for Operation Smile will be another.
You can follow Hugh's journey on social media @hughtamlyn
The episode ends with Hugh attempting to persuade Paul to get involved in the London to Brighton 60-mile cycle!
Listen to the episode wherever you get your podcasts or watch on YouTube below:
You can also listen on this player:
Or on Libsyn: https://emearecruitment.libsyn.com/emea-recruitment-podcast-162-the-journey-to-fundraising-100-smiles-hugh-tamlyn
To find a particular part of the episode, please use the timestamps:
00:40 - Last thing that made Hugh smile
01:30 - The reason Hugh's dog is named Cooper
02:10 – Partnership with Operation Smile
04:20 - The turning point: Hugh accepting himself
07:25 - Confidence and bringing change
10:25 - The benefits of talking about experiences
13:05 - Hugh's fundraising activities
16:25 - When Hugh began cycling
19:20 - The next activity on Hugh's bucket list
20:40 - EMEA Recruitment's partnership with Operation Smile
23:20 - Becoming the owner of an international recruitment company
28:20 - Taking risks and Hugh's approach to opportunities
32:50 - EMEA Recruitment's backstory
35:15 - Hugh's greatest achievement
36:55 - Following Hugh's fundraising journey
---
We're proud to work with Operation Smile in bringing you the EMEA Recruitment podcast. If you'd like to find out more about the work they do around the world, please visit: https://www.operationsmile.org.uk/donate-to-operation-smile/donate-to-operation-smile-emea-recruitment/
---
This episode is hosted by Paul Toms, our Founder, and Rose Jinks, our Marketing Manager.
More information about our range of professional services recruitment can be found on our website: https://www.emearecruitment.com/
You can also stay up to date with us on LinkedIn: https://www.linkedin.com/company/emea-recruitment-limited/
To message Paul, please connect with him on LinkedIn: https://www.linkedin.com/in/paultoms/
Or follow him on Twitter: https://twitter.com/paul_toms
---
To share your feedback on this episode, please reach out to Rose: rose.jinks@emearecruitment.com